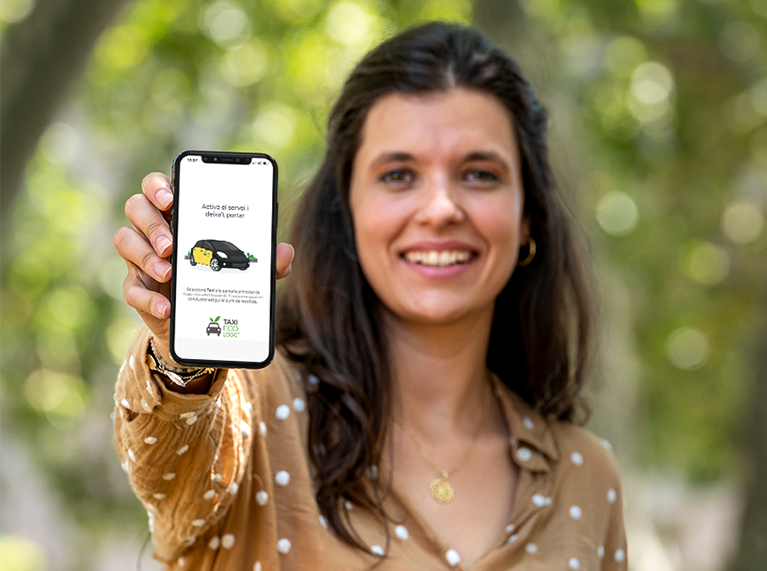 Smou includes the new 'Taxi' service to offer you even more mobility options. Wherever you are, you can now request and pay for your taxi and move around the city and the Metropolitan Area with Taxi Ecològic, the fleet of 100% electric and hybrid vehicles in Barcelona. This is the first operator to join this service.
With smou, you can request a taxi whenever you need it, 24 hours a day, 7 days a week. The app also allows you to schedule your journey up to 15 days in advance, either for yourself or for someone else.
With the 'Taxi' service, travel with the peace of mind of knowing what you will pay with the Metered fare, through which you will pay the price indicated by the taximeter through smou once the journey is finished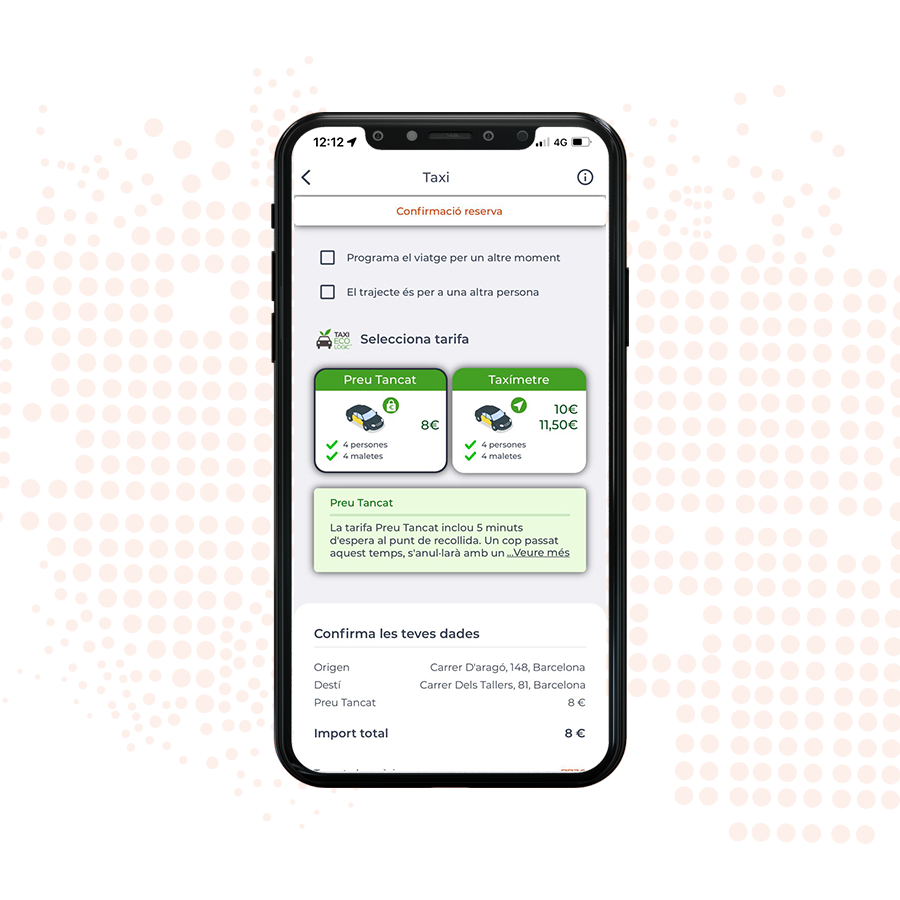 Your favourite destinations, also for 'Taxi'
Another advantage of using smou's 'Taxi' is that you can take advantage of the destinations you have saved in 'Favourites' to quickly indicate where you want to go.
Activate the service and let yourself be carried away
To use the new 'Taxi' service, update smou to the latest version and activate the service in the side menu of the app, in the 'Services' section.
Next, select 'Taxi' in the main menu of the app and choose your destination; to do this, you will need to enable the location on your mobile device. Once your journey has been confirmed, the taxi company responsible for providing the service will notify you when the taxi driver is at the pick-up point, indicating the model, license plate, and license number of the taxi that will pick you up.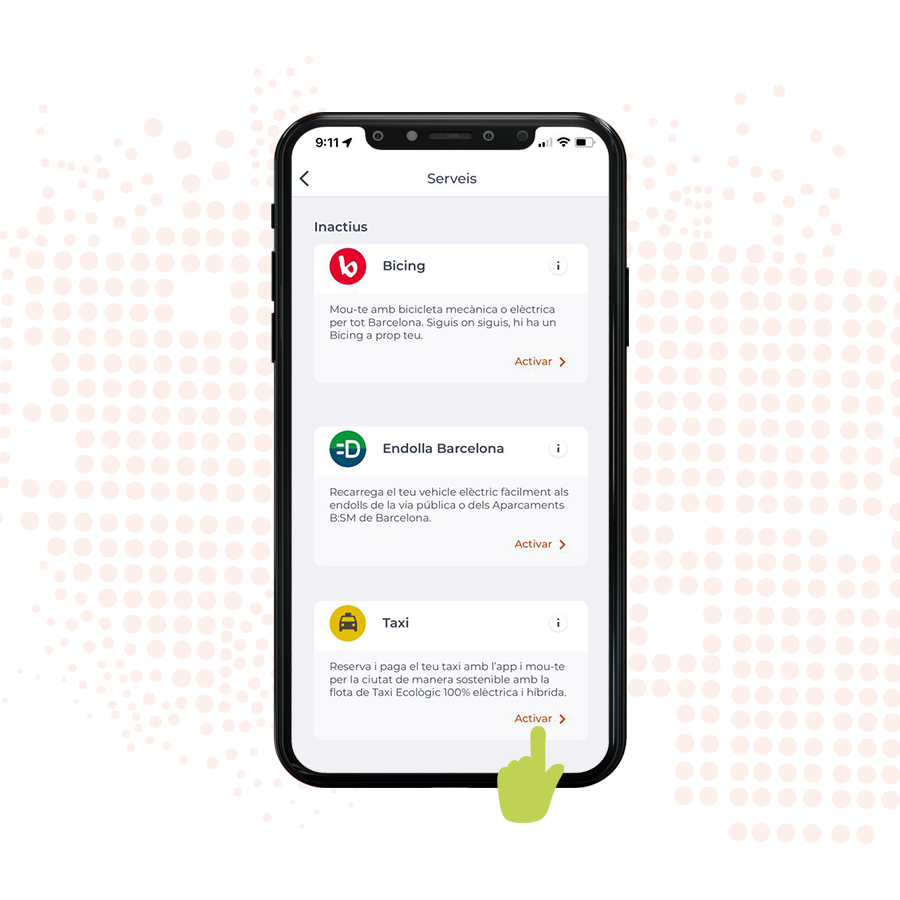 How to personalize your bottom menu in smou with 'Taxi'?
Pin the 'Taxi' service to the bottom menu of the main screen in smou to have it always at hand. Make it appear as the default when opening smou:
Click the 'More' button in the bottom menu of the main screen.
Tap 'Customize' just above the menu.
A screen will open with all the available services: drag them according to your preferences and decide the order in which you want them to appear in your bottom menu.
Tap the star icon for the 'Taxi' service to mark it as a favorite, and it will always appear when you open the app.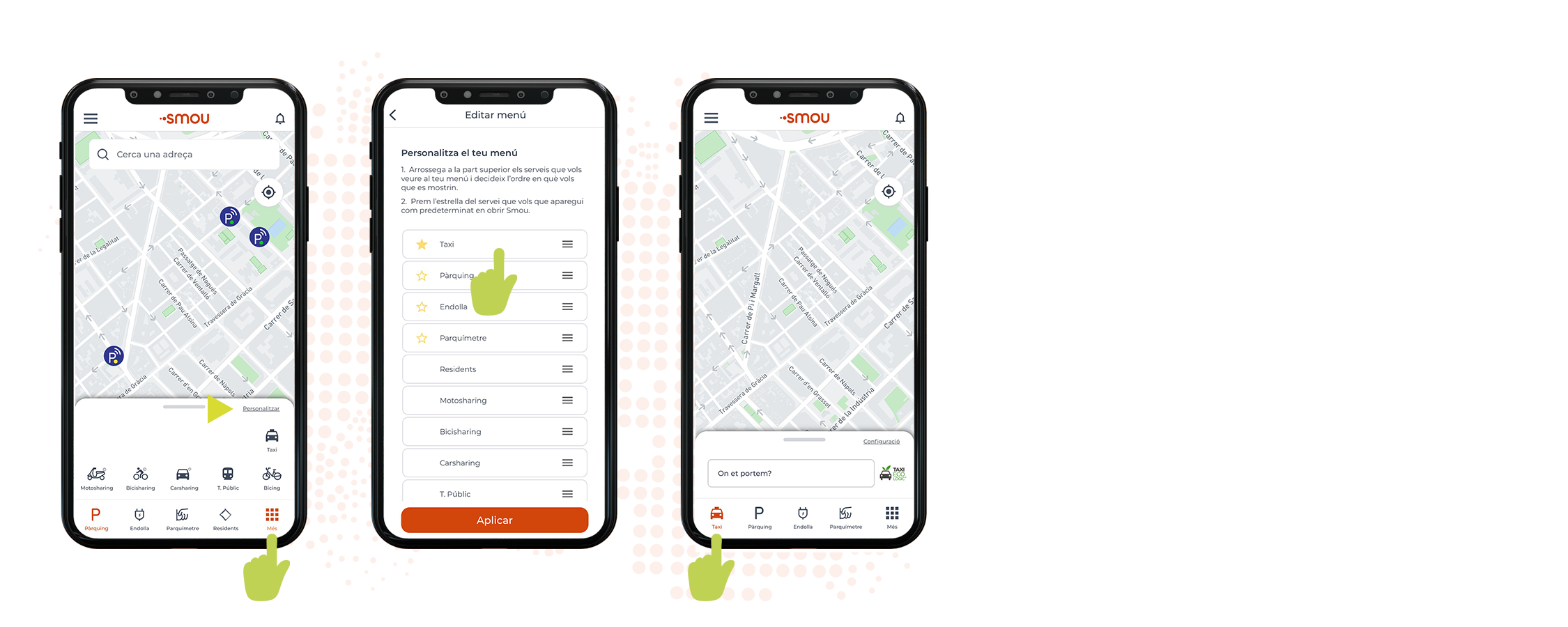 For more information, check out FAQs section.
We continue working so that you can move more and better.
---
Download smou from App Store or Google Play