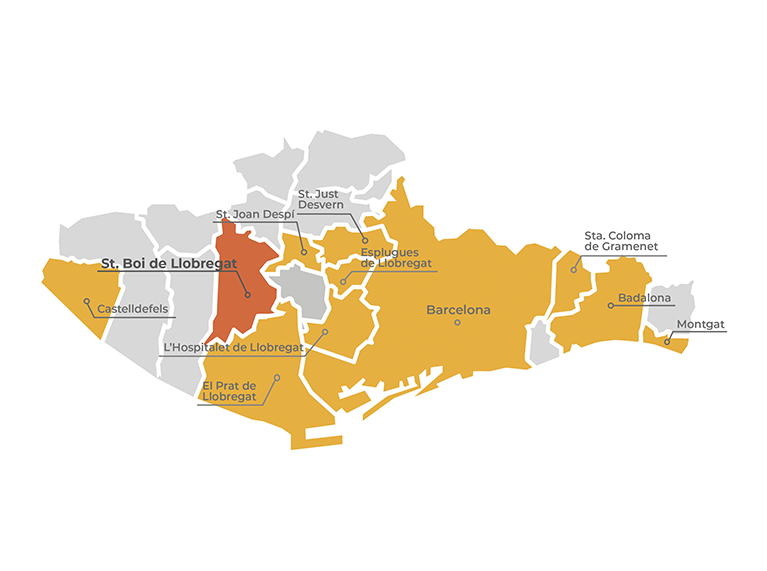 From now on, it will be possible to obtain parking tickets in the regulated zones of Sant Boi easily and conveniently via the mobile app.
smou, the personal mobility app for Barcelona and the Metropolitan Area that brings together different mobility services in the same space, continues to grow and expands its scope to include the municipality of Sant Boi de Llobregat. From now on, smou users will be able to get their parking tickets in these municipalities from their mobile phones, easily and conveniently, without having to go to the parking meter.
In this way, Sant Boi joins the other municipalities of the Metropolitan Area that were already available in the smou app: Barcelona, Badalona, Castelldefels, Esplugues de Llobregat, El Prat de Llobregat, l'Hospitalet de Llobregat, Montgat, Santa Coloma de Gramenet, Sant Joan Despí and Sant Just Desvern. This is an added value for smou users, who will be able to move around all these locations and pay for regulated on-street parking from a single application on their mobile phones.
With this addition, smou currently manages a total of 90,205 regulated on-street parking spaces in all these municipalities of the Metropolitan Area, including almost 60,000 in Barcelona.