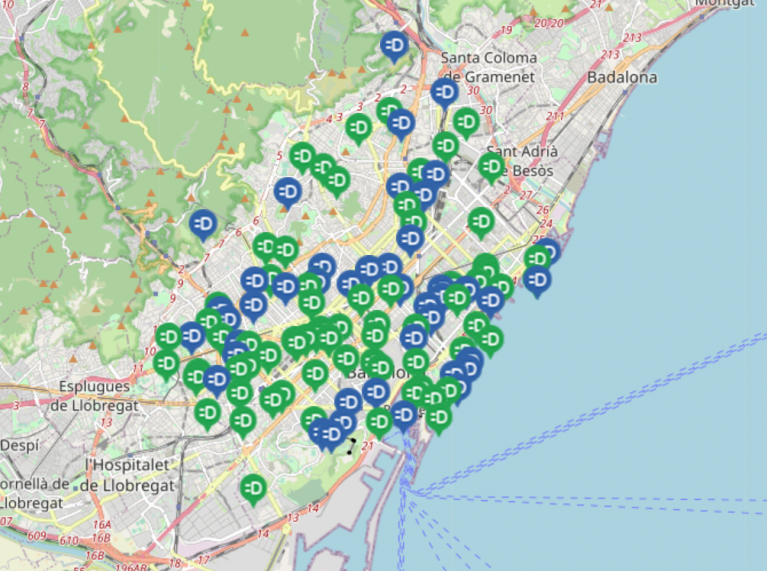 Continuing with the celebration of smou's 2nd birthday, this week is dedicated to one of the most promising services offered by the app: Endolla Barcelona.
Endolla is the network of charging points for electric vehicles in the city of Barcelona. With more than 500 charging points, it is an example of a commitment to sustainable mobility that will continue to grow. Endolla users can find charging points in both on-street parking spaces and B:SM Car Parks. 
On-street charging points are equipped with Schuko connectors and fast charging points for motorbikes, and with Chademo, CCS and Mennekes connectors for cars. 
B:SM car parks are equipped with normal charging points with Schuko and Mennekes connectors for motorbikes and cars.
Consult all the charging points here.