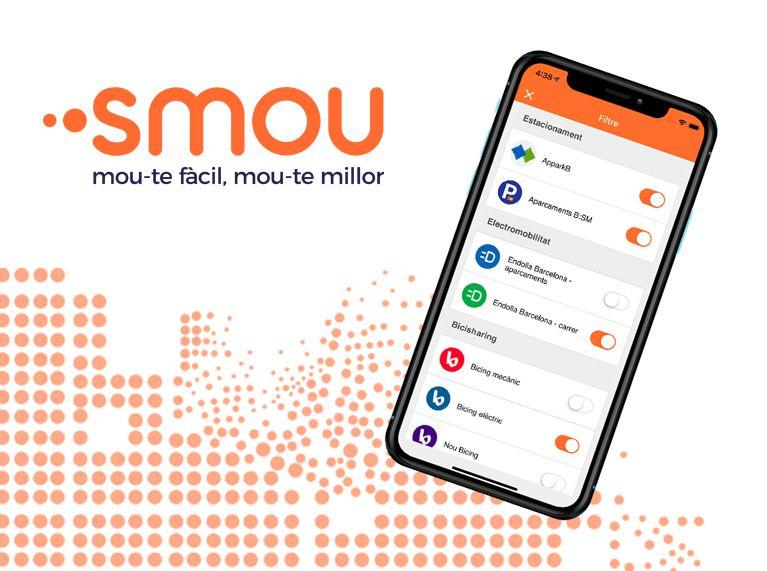 The main smou screen shows a map where all the information is displayed. What is more, the app has an added advantage for users in that is completely customisable. Users will be able to choose the services and information they want displayed at any given time, using filters. The information is shown in a system of layers superimposed on the map, which gives a clear and easy-to-understand display, available at all times, of nearby services.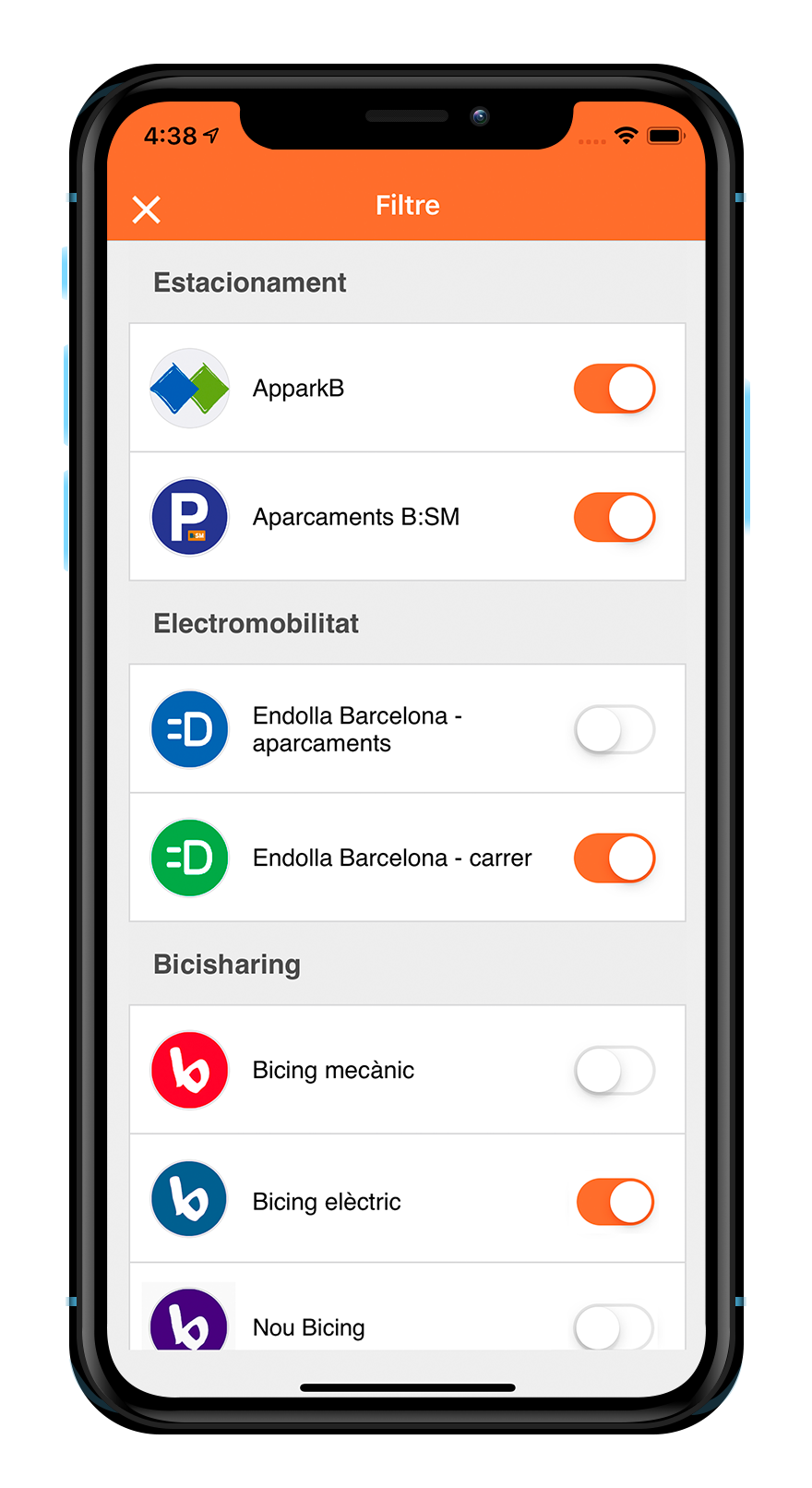 Besides providing a way for obtaining AREA parking space tickets in an easy and comfortable way, smou offers users further information on services that will help them to choose the best way for getting about the city according to their personal preferences. It also shows the locations of car parks and public electric charging points as well as offers and locations of shared-mobility vehicles in the city.
Here the map will show the location of the 44 municipal car parks on the B:SM parking network, as well as full information on each of these, such as their timetables, rates and available services. One of the services on offer at car parks are electric charging points for electric vehicles on the Endolla Barcelona public network of electric charging points, which can also be found on streets.
Smou will also show at a glance whether the public charging point is in a car park, thereby enabling vehicles to be charged while parked, or on the street, where vehicles can stop for charging. Users will be able to know not just the locations but also the number of spaces available at each of the charging points, whether it is exclusive for cars or motorbikes and the type of plug that can be connected to it.
The User Information System (SIU), which predicts AREA parking space availability at a specific destination and time, is also integrated into smou. This represents a direct improvement on users' experiences in that it cuts the time people take for looking for parking spaces in the city and consequently has a positive impact on the environment, as it reduces local traffic and pollution.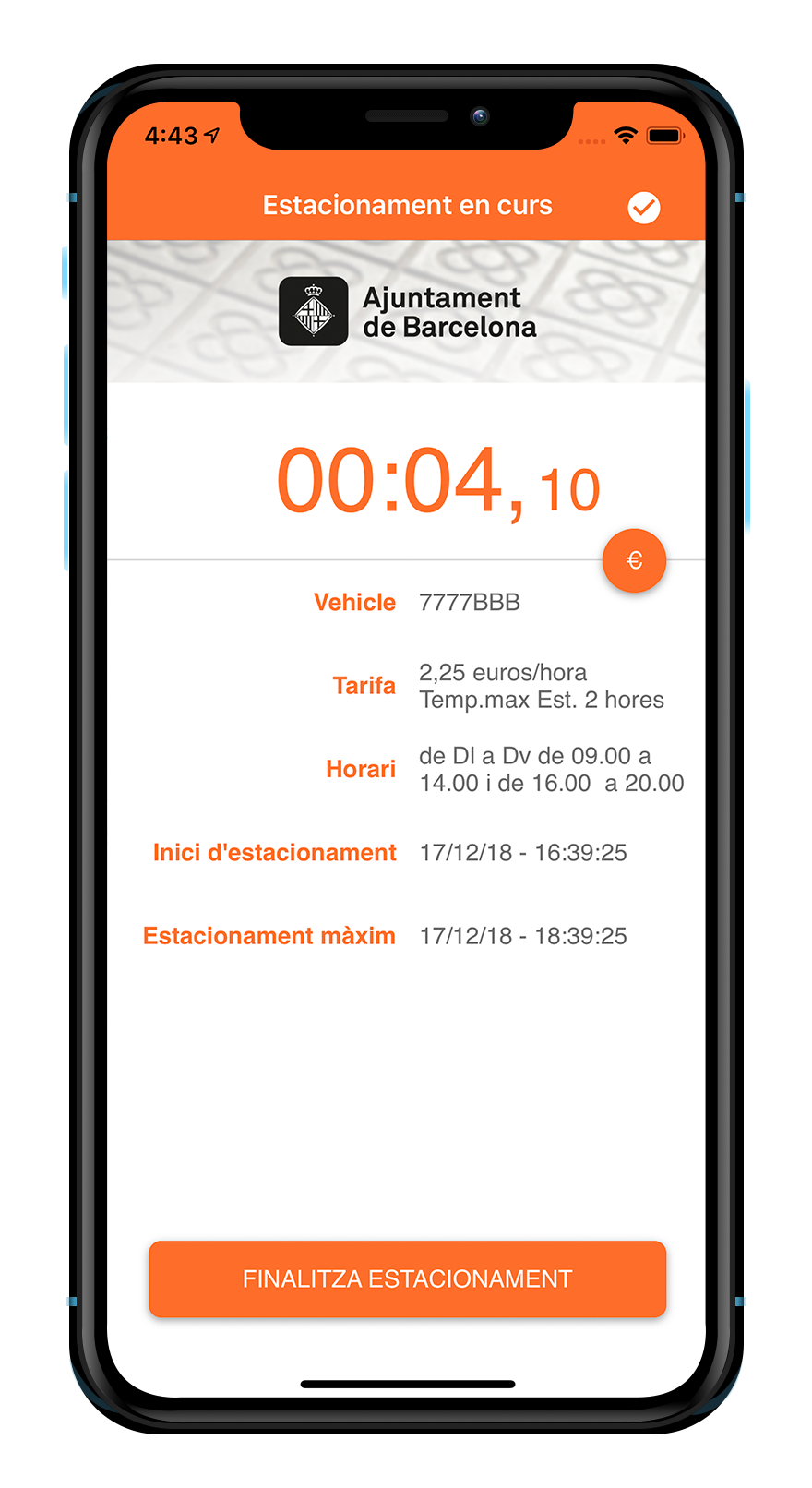 Shared mobility is also a smou feature, thanks to the presence of shared Drivy vehicles and the special focus on shared bicycles. So full information on Bicing will also be included in smou, showing the locations of new and old stations and putting the emphasis on transition to the new Bicing system. In addition, smou will be the only mobile app showing the city's entire network of bike lanes.